Get shipping labels on the go.
No printer? No problem. Ship with just your phone.
Scan, ship, go
Labels, labels everywhere
  All you need is 1) your phone, 2) the thing you're shipping and 3) your feet. Walk into a nearby FedEx&reg or UPS&reg location, have them scan the LugLess Digital LabelTM on your phone and voilà - a shipping label instantly prints out. Feeling old fashioned? No problem, you can always opt to print out a paper label on your trusty printer at home. But let's be honest, if you never had to print anything again, would you miss it?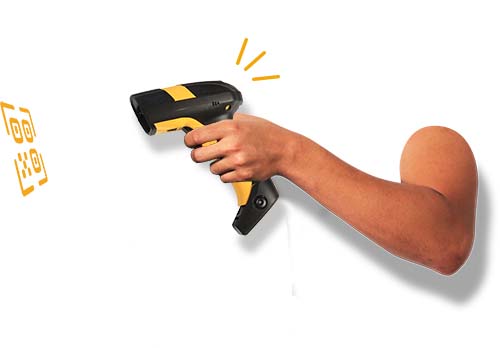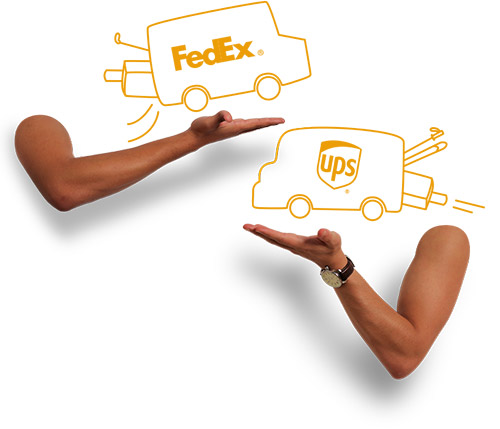 Multi-carrier support
Options? Oh yes, you have options.
LugLess always finds you the cheapest FedEx or UPS rate for your shipment, and we're working to add more carriers. LugLess Digital Labels work regardless of which carrier you choose for your shipment. This means you'll always have the most convenient option for a nearby drop-off, including 5,000 of The UPS Store&reg locations, 2,000 FedEx Office&reg locations, and even most Duane Reade and Walgreens stores!
Contactless travel
More shipping, less touching
Using LugLess Digital Labels means: no contact, no waiting, no hassle...just the way it should be. And, when you ship luggage ahead, you have a faster and safer way through the airport on both ends of your trip by cutting down on touch points at check-in and crowds at the baggage carousel.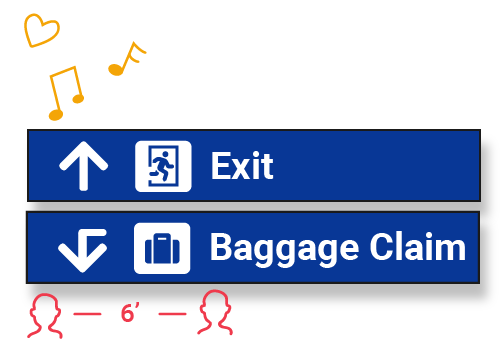 Shipping just got easier
No printer? No problem. Ship luggage, sports gear, boxes and more using just your phone.
1. Book
We'll find the cheapest FedEx® or UPS® rate and send a shipping label right to your phone. 2. Ship
Bring bags to a nearby carrier location. They can scan, print, and attach labels. Or, pay for a pickup. 3. Chill
Head to the airport with just the essentials and enjoy traveling without the baggage. 4. Voilà
Your luggage arrives at your final destination, or have it held at a nearby FedEx® or UPS® location.
LugLess shipping reviews
Whether using LugLess Digital Labels, or traditional paper labels, shipping luggage sparks joy!