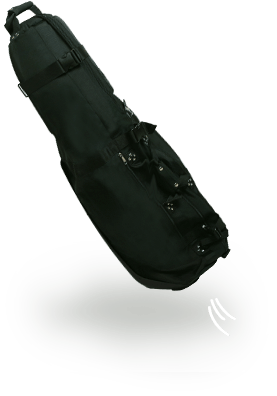 Skip the stress.
Ship your clubs
Get 'em to the green. Talk about a hole in one!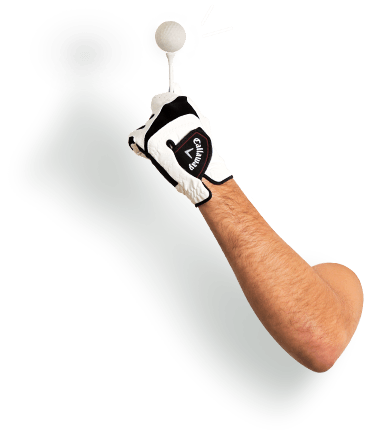 Shipping golf clubs is easy.
Like a birdie for your wallet.
Shipping golf clubs has become an essential part of any golf vacation. LugLess makes the process easy and affordable. No complicated forms here, LugLess has simplified everything. Check the size of your golf bag or case and generate your shipping label in about two minutes.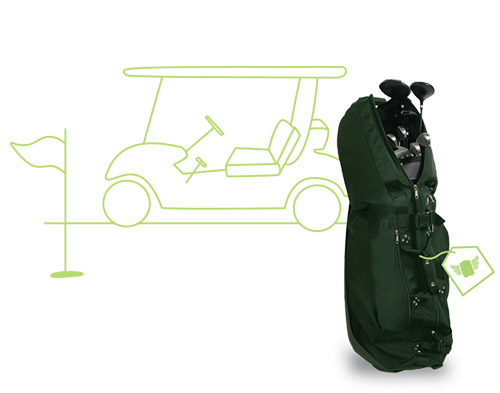 Right to the course, and back again.
Bye-bye baggage claim, hello fairway.
We give you the flexibility to customize the coverage and features you'd like to include in your shipment. This way you're in control of the price you pay. And when your round is done, it's just as easy to ship your golf clubs directly back home.
The easiest way to ship golf clubs
No more looking for the secret baggage claim door they use for golf clubs. They'll be at the course, right where you need them. 1. Book
We'll find the cheapest FedEx or UPS rate and send a shipping label right to your phone.
2. Ship
Bring clubs to a nearby carrier location. They can scan, print, and attach labels. Or, pay for a pickup.
3. Chill
Head to the airport with just the essentials and enjoy traveling without clubs or luggage.
4. Fore
Your golf clubs arrive right at the hotel or golf course where they're ready for your first round.
LugLess reviews
Smart golfers already know that shipping golf clubs ahead can make all the difference for your trip. See what they have to say about LugLess.
Still have a burning question?
Let go of your baggage.
Use our golf club shipping calculator to see what it will cost.
Sending made simple.
See the multiple options for sending and receiving a golf bag.
Any final
Q's?
We've got all of your golf club shipping answers.
"This is awkward, I like the cold."