Ship a box
Send boxes here, there, and everywhere for less.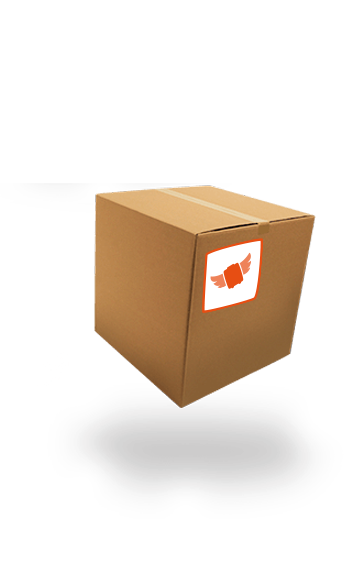 Shipping boxes made simple
Ship one box or many
Whether you need to ship a box to a conference, to or from college, or are moving cross country, LugLess makes it easy, fast and cheap. Just calculate the size of your boxes and ship them right to your destination!
Need boxes?
Gotta have a box to ship a box
Step one: get a box. You'll need a new, sturdy corrugated box in order to use LugLess. If you don't have one, you can pick one up at your local shipping or office supply store. Otherwise, you can order boxes online (we recommend Amazon.com for best selection and fast shipping) and have them shipped right to your door (with packing materials if you need them).
Get packing
Box shipping success starts with proper packing
We want your things to get there safely just as much as you do, so proper packing is essential. Boxes provide some protection, but to ensure that the contents aren't damaged, you'll want to make sure that you have plenty of soft padding and don't over-stuff the boxes!
The cheapest way to ship boxes
You don't want to spend top dollar shipping your boxes ahead. You don't want it to be hard either. We understand and we can help! 1. Book
We'll find the cheapest FedEx or UPS rate and send a shipping label right to your phone. 2. Ship
Bring boxes to a nearby carrier location. They can scan, print, and attach labels. Or, pay for a pickup. 3. Chill
Sit back and relax, your boxes are safely on their way to their final destination. 4. Voilà
Your boxes are delivered to the doorstep, or to a nearby FedEx® or UPS® location for pickup.
LugLess reviews
Read verified reviews from happy LugLess users who have shipped boxes, luggage and more!
Still have a burning question?
How much will it really cost?
Use our calculator to see what it will cost to ship a box.
Sending made simple.
The ins and outs of sending and receiving your boxes.
Any final
Q's?
We've got a lot of box shipping answers for you. Try us!