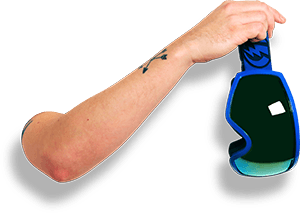 Ship your snowboard.
The slopes are waiting, and that gnar ain't gonna shred itself.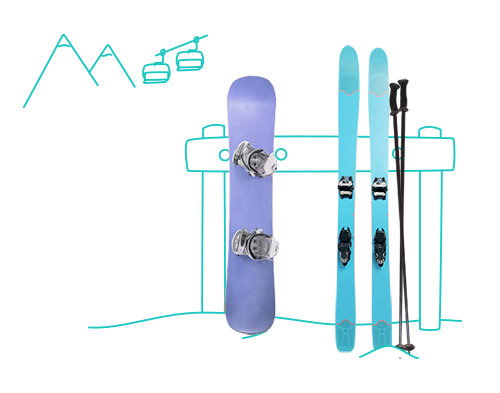 Meet your gear at the slopes.
No more airport schlepping for you.
We work hard to make sure that it's easy for you to ship snowboards, skis, or luggage. Don't panic at the airport with the anxiety of checking bags on the airline. Ship your snowboard right to the resort and you can track your bags from any device.
Ship snowboards and all the gear.
Why lift a finger? Let us do the hard part.
First things first, hop on over to our handy baggage calculator to check the size of your gear. From there, booking and printing the shipping labels takes just a couple of minutes and you'll be traveling to the slopes like a pro. When you ship snowboards and your luggage, you travel light, skip the expensive SUV rental and arrive relaxed.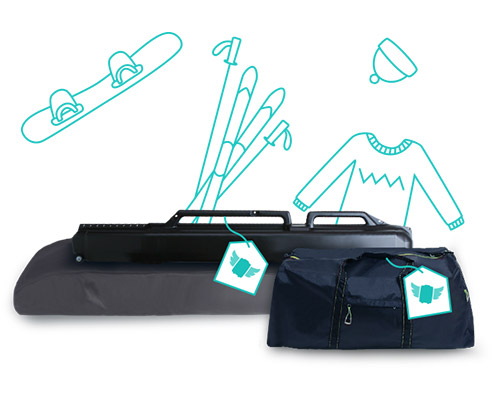 The easiest way to ship snowboards
1. Print
We find you the cheapest possible shipping label. Print and securely attach to your board and gear.
2. Ship
Bring your gear to any FedEx® or UPS® location before your trip – or pay for a doorstep pickup. 3. Chill
Head to the airport with just the essentials and enjoy traveling without the baggage.
4. Shred
Meet your gear at your destination - have it arrive a day early to stay a step ahead of mother nature.
LugLess reviews
Travelers of all stripes who have used LugLess to ship snowboards, gear and more have some nice things to say!
Still have a burning question?
Let go of your baggage.
Use our calculator to see the cost to ship a snowboard.
Sending made simple.
The ins and outs of sending and receiving your bag.
Any final
Q's?
We've got a lot of answers for you. Try us!
"This is awkward, I hate the cold."